Company Introduction--Keliking Electronics
Views: 15 Author: Site Editor Publish Time: 2017-05-25 Origin: Site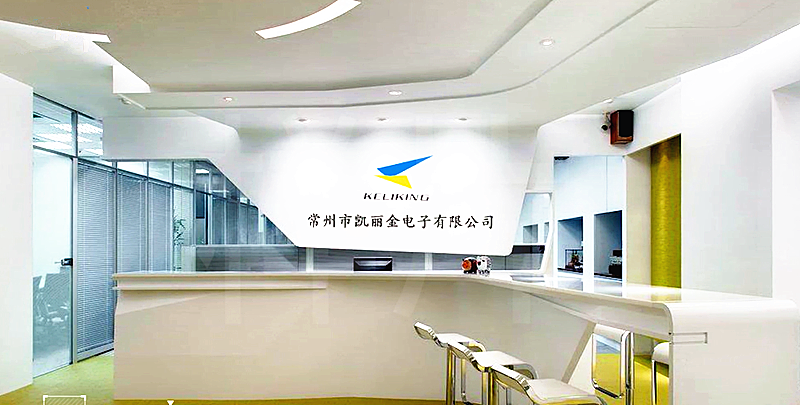 Company Introduction
Changzhou Keliking Electronics Co., Ltd. was registered in No.1-1301, Hengsheng Technology Park, Beitanghe road, Tianlin District, Changzhou city, China. The production site is in No. 1-1, Dongtang Road, Sanhekou, Zhenglu, Changzhou. Registered Capital is RMB 10,000,000. Business Scope: designing, producing and sales for electronics; Import & export for different types of commodity and technology.
Company registered area covered 500 square meters. Production site covered 3400 square meters with production area 4290 square meters. All facilities are private owned.
Our company has been authorized as Jiangsu Private-owned S&T Enterprises by Association of private enterprises in Jiangsu Province in 2014. Also we passed ISO9001-2008 and ISO14001-2008 audit. All products(SMD Buzzer) are CE approved and meet the requirement of ROHS. We have one invention patent and one utility model patent authorized with another 5 patents pending. Brand KELIKING was registered in 2014.
There are totally 135 employees in our company, with 3 R&D staffs and 12 quality control staffs. 9 staffs have bachelor and above degree. We have office in Shenzhen with 5 staff. We have a research and development center with 3 electroacoustics engineers and other R&D staff. There are 8 sets full performance test equipments and 39 sets automatic production equipments. The turnover in 2015 is RMB 39,100,000. In 2016, we started to strengthen upstream and downstream production chain and enlarge our range. This will further increase the sales volume in the future.