History of Buzzers
Views: 892 Author: Site Editor Publish Time: 2017-10-06 Origin: Site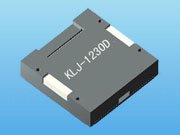 A buzzer or beeper is an audio signaling device,which may be mechanical, electromechanical, or piezoelectric. Typical uses of buzzers and beepers include alarm devices, timers, and confirmation of user input such as a mouse click or keystroke.
Electromechanical
The electric buzzer was invented in 1831 by Joseph Henry. They were mainly used in early doorbells until they were phased out in the early 1930s in favor of musical chimes, which had a softer tone.
Piezoelectric
Piezoelectric buzzers, or piezo buzzers, as they are sometimes called, were invented by Japanese manufacturers and fitted into a wide array of products during the 1970s to 1980s. This advancement mainly came about because of cooperative efforts by Japanese manufacturing companies. In 1951, they established the Barium Titanate Application Research Committee, which allowed the companies to be "competitively cooperative" and bring about several piezoelectric innovations and inventions.