How to tell if an audio transducer is passive or active?
Views: 9 Author: Site Editor Publish Time: 2018-08-08 Origin: Site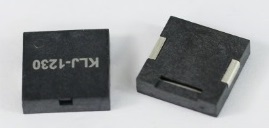 Passive Piezo Buzzers run on AC only, no DC required. They're also often not called 'Buzzers', but rather 'Transducers', 'Elements' or similar.
Active Piezo Buzzers run on DC, and usually the frequency they produce is specified.